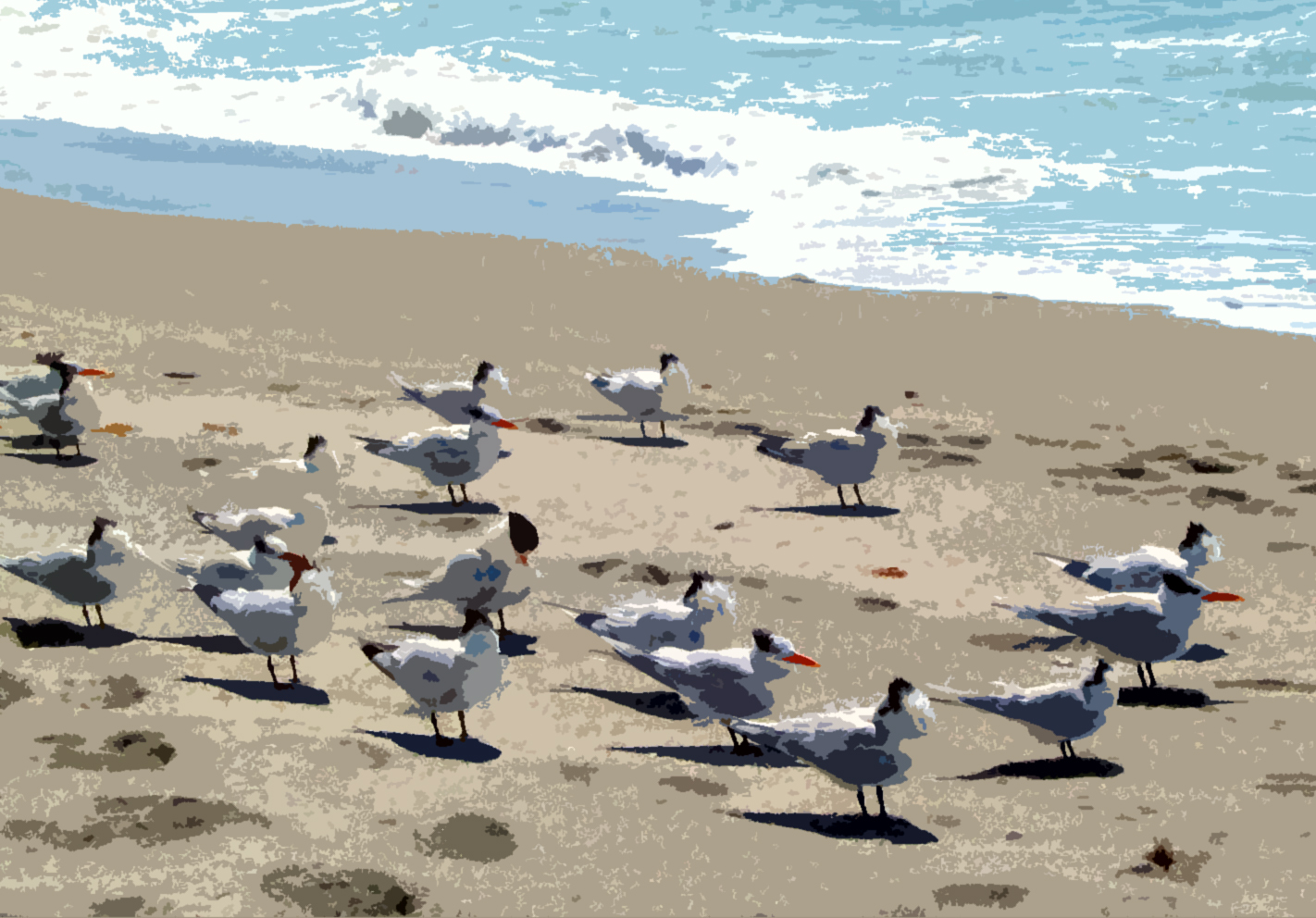 Celebrate Spring in the Sarasota area
Although spring began right on schedule with last Sunday's vernal equinox, Easter seldom arrives as early as it did this year. Meanwhile Passover—which usually overlaps closely with Easter—is still nearly four weeks away!
Traditionally, the passage of these two spring holidays begins the unofficial winding-down of SW Florida's busiest season of the year; and the arrival of more laidback days.
Still, though the pace of life eases as spring fades into summer, our region's rich collection of cultural amenities barely skips a beat; as if to prove the old show business saw that the show must go on.
And indeed it does. For unlike other markets, our cultural institutions do not automatically darken the moment our last seasonal visitor departs. Instead, with plenty of full-time residents to keep box offices humming, most have scheduled performances or exhibits throughout the year. So no matter when you develop an urge for an evening of live theatre, music, dance or a one-off concert there are always plenty of first-rate options.
Arguably the signature reason why so many people who could live anywhere choose SW Florida is its longstanding passion for the arts. Moreover, as news of our cultural prowess continues to spread, more and more arts-minded individuals are moving here to partake of the lifestyle; which helps our cultural organizations grow new audiences, maintain healthy balance sheets; and mount ever more ambitious productions. It is also worth noting that many of our newcomers are themselves illustrious names from the world of arts and letters who feel completely at home here thanks to the region's outsized embrace of the arts.
Our cultural scene notwithstanding, there are quite a few other reasons why people opt to live here full time. Naturally, the ability to enjoy year-round golf, tennis, fishing and boating under sunny skies comes immediately to mind.
But new studies also confirm that as many people travel here to participate in some form of wildlife viewing as to visit our top-rated beaches. As such, ecotourism is an important pillar of our lifestyle; affording residents a year-round smorgasbord of sustainable, eco-friendly activities.
Whether you hike deep into the Florida wilderness, kayak the mangrove tunnels of our barrier islands, or enjoy nature from the seat of a bike as you pedal the 11-mile, Legacy Bike Trail from Sarasota to Venice Island -or the six-mile Boca Grande Trail on Gasparilla Island—there are all sorts of vantage points from which to observe the region's amazing natural beauty. Or you can simply get your wildlife fix by visiting such in-town treasures as Mote Marine Aquarium; and the Parker Manatee Aquarium at Bradenton's South Florida Museum. The region is also home to countless environmental, state and county parks including Myakka River State Park, Florida's largest.
International rowing has also planted its flag in our region. With the completion of Nathan Benderson Park, rowing's world championships will be held in Sarasota-Manatee in September 2017. Until then the new venue—which garnered international acclaim before it was even finished—will host everything from this year's Olympic and Paralympic trials, to collegiate, state and youth rowing championships, local triathlons, dragon boat races; and several events tied to the Modern Pentathlon World Cup Final—which the region will host in May.
It is worth noting as well that many of our cultural institutions host special performances, exhibits and activities geared specifically to youth. Most conduct annual summer camps to keep long summer days filled with constructive play and learning.
In short, life in SW Florida doesn't really slow after spring has sprung. Instead it is packed with activities. These include the Sarasota Film Festival (April), the World Tarpon Fishing Tournament (May), the Sarasota Music Festival (June), the Suncoast Offshore Boat Racing Grand Prix (July), 2016 Major Beach Volley Ball National Qualifying Tournament (August), 69th Annual Labor Day Sailing Regatta (September) and The Ringling International Arts Festival (October).
Hope we see you at many of these activities....Linda and Stafford