WELCOME TO OUR DOGGY INFO SECTION
---
Hi Everyone,
Buddy went to Doggy BowWow camp on Friday and I must say - he was a Happy Camper. Buddy got to mingle and meet with other dogs for like 5 hours and received a certificate! It's a very clean NEW camp and a great place to leave your dogs - for doggy day care - or overnight. You can watch your dogs on WEB camera from your computer!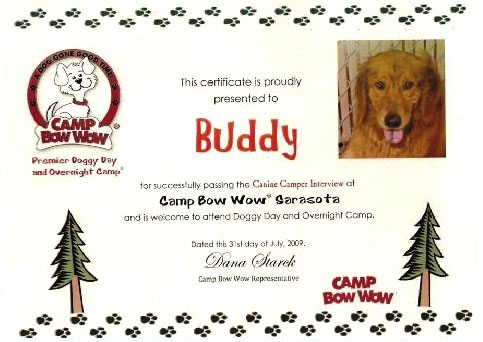 If you live in Sarasota, the camp is located on 17th Street - one block past Lime Street! Since Buddy is a "Rescue" dog, I thought he needed to experience being away from me - know that if we have to go away for awhile he will know that we will come back and get him and already be familiar with the place.
The brochure reads that the camp counselors are certified! They are very friendly and the place is CLEAN! The camp has more than 6000 square feet of air conditioned space inside and the rooms are divided into 3 play areas for small, medium and large dogs - with access to outside areas which have pools! They have individual "cabins" with fleece beds - if you want to board your dogs! The prices are very reasonable.
And remember - Life is NOT going to the dogs!
Click here for Camp Bow Wow Website.
---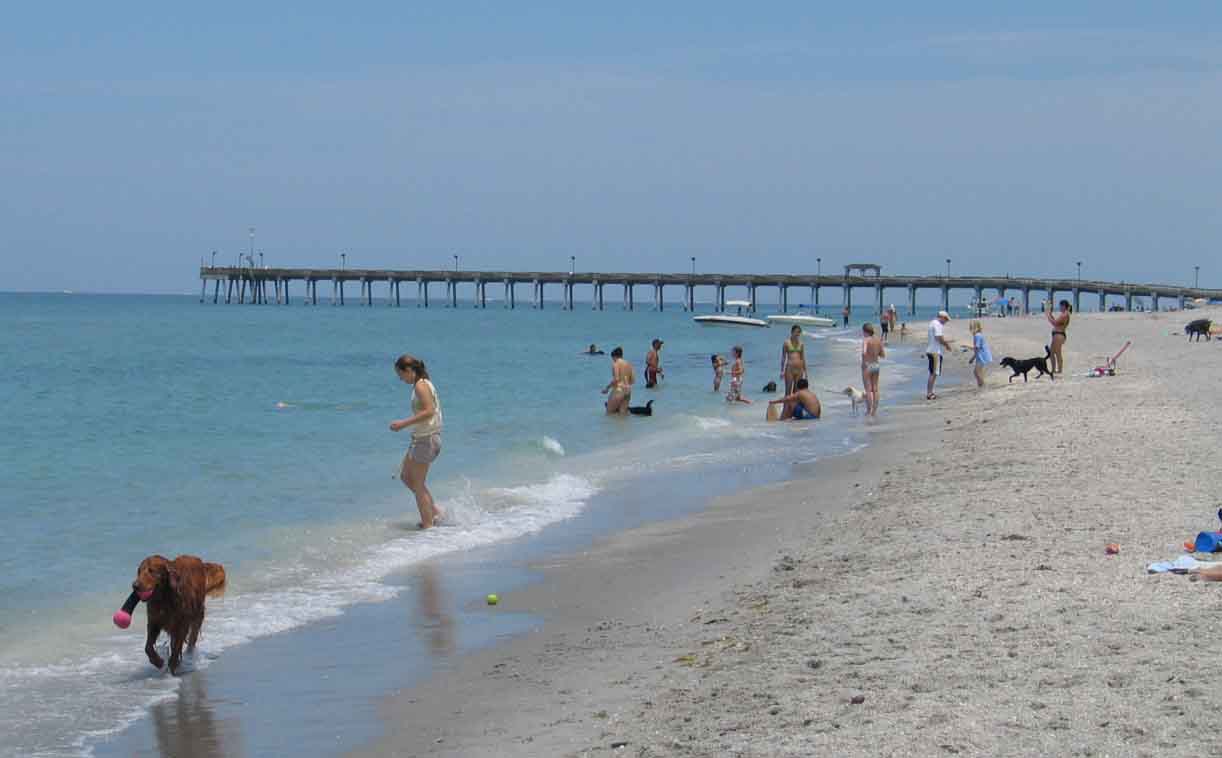 BROHARD DOG BEACH
The area's only Beach where dogs can roam free of leaches. Of the 22-Acre Park, one acre of it is designated for the Dogs and includes doggie drinking fountains, showers and fire hydrants. Home to the City of Venice Municipal Pier and a wetland area ideal for fishing and bird watching.
---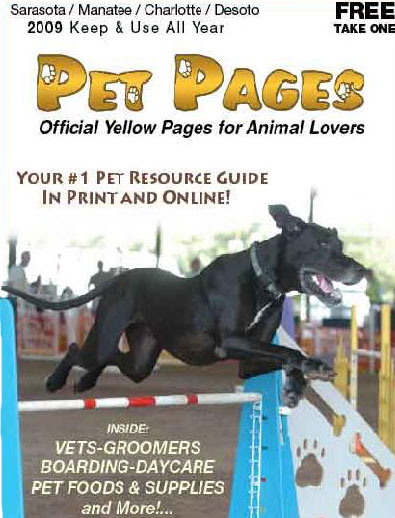 Click Here for On Line Pet Pages
LOOKING FOR CRITICAL CARE & VETERINARY SPECIALIST?
Call Jaime Garza @ 941-929-1818
4937 S. Tamiami Trail
Sarasota, FL 34231