Inside Real Estate
by Michael Braga
Apologies to RE/Max Alliance & Coldwell Banker...
RE/MAX is the Market Leader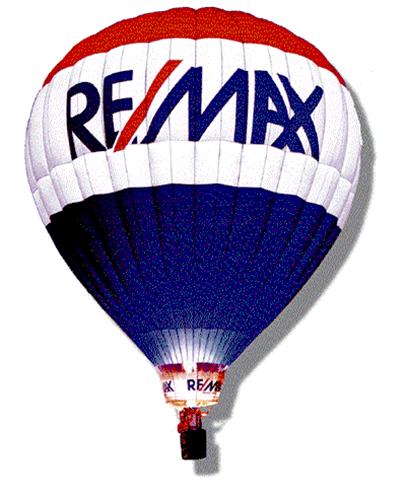 When it comes to the raw number of Real Estate deals closed in Charlotte, Manatee and Sarasota counties, Re/Max Alliance is the biggest firm in town and Re/Max is the Biggest Franchise.
A blog posted last month got the order wrong because this blogger failed to account for the fact that Coldwell Banker has more than one franchise in the three-county region. Re/Max Alliance closed 2,222 deals in 2010, giving it an 11.7 % Market Share.
Coldwell Banker Residential Real Estate came in second with 1,852 deals and a 9.8 % market share, while Michael Saunders came in thirds with 1,797 deals closed and a 9.5 % market share. When the dollar value of those sales is taken into account, however, Michael Saunders rockets back to the top in both Sarasota and Manatee counties, with 23.1 % market? Share in Sarasota and 13.8 % in Manatee.
But we're talking about raw numbers here, and when it comes to raw numbers Re/Max is the Market Leader.
All told the eight Re/Max affiliates in the three-county region closed 3,187 deals in 2010, giving them a 16.8 % Market share. Here is a table showing the largest corporations in the region ranked by the number of deals closed.
| | | | | | | | |
| --- | --- | --- | --- | --- | --- | --- | --- |
| Year | Re/Max | Coldwell | Saunders | Keller | Prudential | Wagner | Total |
| 2010 | 3,187 | 2,536 | 1,797 | 962 | 561 | 419 | 18,945 |
| 2009 | 3,018 | 2,167 | 1,370 | 713 | 522 | 361 | 17,073 |
| 2008 | 2,364 | 2,148 | 1,065 | 518 | 354 | 252 | 13,768 |
| 2007 | 1,890 | 1,831 | 1,299 | 507 | 364 | 245 | 13,933 |
| 2006 | 2,060 | 1,618 | 981 | 462 | 505 | 306 | 15,564 |
| 2005 | 2,988 | 2,556 | 1,595 | 741 | 609 | 487 | 23,767 |
| 2004 | 2,985 | 2,904 | 1,718 | 633 | 654 | 551 | 25,738 |
Market Share by Year in Charlotte Manatee and Sarasota Counties
| | | | | | | | |
| --- | --- | --- | --- | --- | --- | --- | --- |
| Year | Re/Max | Coldwell | Saunders | Keller | Prudential | Wagner | Total |
| 2010 | 16.8% | 13.4% | 9.5% | 5.1% | 2.96% | 2.2% | 100% |
| 2009 | 17.7% | 12.7% | 8.0% | 4.2% | 3.06% | 2.1% | 100% |
| 2008 | 17.2% | 15.6% | 7.7% | 3.8% | 2.57% | 1.8% | 100% |
| 2007 | 12.5% | 12.1% | 9.3% | 3.6% | 2.61% | 1.8% | 100% |
| 2006 | 13.2% | 10.4% | 6.3% | 3.0% | 3.24% | 2.0% | 100% |
| 2005 | 12.6% | 10.8% | 6.7% | 3.1% | 2.56% | 2.0% | 100% |
| 2004 | 11.6% | 11.3% | 6.7% | 2.5% | 2.54% | 2.1% | 100% |
Percent Sales Growth by Year in Charlotte, Manatee and Sarasota Counties
| | | | | | | | |
| --- | --- | --- | --- | --- | --- | --- | --- |
| Year | Re/Max | Coldwell | Saunders | Keller | Prudential | Wagner | Total |
| 2010 | 5.6% | 17.0% | 31.2% | 34.9% | 7.5% | 16.1% | 11.0% |
| 2009 | 27.7% | 0.9% | 28.6% | 37.6% | 47.5% | 43.3% | 24.0% |
| 2008 | 25.1% | 17.3% | -18.0% | 2.2% | -2.7% | 2.9% | -1.2% |
| 2007 | -8.3% | 13.2% | 32.4% | 9.7% | -27.9% | -19.9% | -10.5% |
| 2006 | -31.1% | -36.7% | -38.5% | -37.7% | -17.1% | -37.2% | -34.5% |
| 2005 | 0.1% | -12.0% | -7.2% | 17.1% | -6.9% | -11.6% | -7.7% |