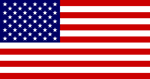 REAL ESTATE BUSINESS PRACTICES
IN THE UNITED STATES AMERICA (USA)
CODE OF ETHICS
The Code of Ethics and Standards of Practice of the NATIONAL ASSOCIATION OF REALTORS® is designed to establish a public and professional standard of professional behavior and practice against which the conduct of REALTORS® may be judged. Adherence to the Code is an obligation accepted by REALTORS® as a consequence of their membership in the REALTOR® organization, to ensure high standards of professional conduct to serve the interests of their clients and customers. The complete Code of Ethics and Standards of Practice are available at http://www.realtor.org/mempolweb.nsf/pages/code/.
LAND REGISTRATION SYSTEM
Ownership of American real property passes under state laws by voluntary delivery of transfer documents, as in the case of sale, or by operation of law, as in the case of inheritance. The various state land registration systems may cause some confusion as the sponsoring governmental body which maintains the office in which documents are recorded simply provides an archive where an interested person may determine the quality of title to a particular parcel of real property. Constructive notice of ownership can be given to the world at large by recording an instrument of ownership transfer, such as a deed. Recording a valid and duly delivered deed, lease, mortgage or other instrument of transfer prevents a third party from falsely claiming to be a legitimate purchaser from the owner. However, the recording may not help whereas document is void due to forgery or failure of delivery. The Statute of Frauds, a version of which is in effect in every state, requires that there is written evidence of the essential elements of transactions effecting land transfers in order to validate them.
PRACTITIONER SERVICES
A real estate agent plays a key role helping his clients and customers in the process of selling and purchasing real properties. Current statistics indicate that approximately 75% of all home sale transactions involve the services of a REALTOR? A REALTOR® is a member of the National Association of REALTORS®. All REALTORS® agree, as a condition of membership, to abide by the REALTORS® Code of Ethics, the basis of which is fair and ethical treatment for all parties. Traditionally, real estate agents represented the seller and received a commission for selling the real estate. The agent/agency provided services ranging from evaluating and pricing the property, marketing it through various means, negotiating the price, assisting in the resolution of issues that may arise during the listing, and closing the sale.
In recent years, however, the "buyer agent" has become more common. Many states, with the strong encouragement of NAR, have passed legislation and/or regulations that expressly sanction or provide for both buyer agency and disclosed dual agency. A buyer agent helps his clients to determine how much they can afford to borrow based on their income and savings, and may assist them to identify lenders to provide financial services. The buyer agent works to locate properties that meet his client's specific needs, such as location, price range, property conditions, etc. In a small number of cases the buyer's agent receives a fee or commission from the buyer, but it is far more common for the buyer's agent to be paid a portion of the commission earned by the seller's (listing) agent. The buyer agent also will represent the buyer to negotiate a price. As with all agency relationships, it is important, and may be required by law, for each agent to disclose which party or parties he is representing to all other parties involved in the transaction.
INDUSTRY PROFESSIONALS
The following professionals, in addition to real estate agents, may be involved in a real estate transaction. Please note that a buyer or seller may not necessarily choose to employ all of the professionals listed below in a real estate transaction.
1. Lenders (banks, mortgage loan institutes) - A lender provides funds necessary to complete a transaction and may provide other assistance to a home buyer with finance related issues;
2. Attorney - An attorney may be involved in contract preparation, related document inspection, closing document reviewing, closing/settlement, etc.;
3. Appraisers - An appraiser is usually involved in evaluating the value of a property;
4. Inspectors - An inspector examines the property in an effort to identify hidden defects or problems that the buyer may not have noted or is incapable of identifying;
5. Notaries - Notaries notarize documents, that is, they witness and affirm the authenticity of signatures on the documents. Sometimes, this service is provided free as a courtesy by a client's banking institution, or by the transaction closing agent;
6. Title companies - Title companies provide title insurance to a real property, and may also provide closing or escrow services. Title fee varies from company to company;
7. Accountants - Accountants help buyers or seller recognize and solve tax and finance related issues;
8. Surveyors - A surveyor measures land and charts its boundaries, improvements, and relationship to the property surrounding it. A survey is often required by the lender to determine the exact property boundaries of the property and assure that the correct legal description of the property is given in the deed.
In some states, lawyers may be allowed to provide real estate services. Although lawyers, notaries or other professionals may not necessarily be required in real estate transactions, it is in a client's best interest to get expert help from those professionals since real estate investment probably is the largest financial investment in a person's lifetime.
PROPERTY MARKETING SYSTEMS
Generally, there are three levels of real estate markets in the United States: National, Regional, and Local. A variety of marketing devices and techniques exist in the real estate market such as multiple listing systems, national or international systems of exposure, real estate company and franchise networking, and advertising including: classified, real estate magazines, newspapers, brochures and flyers, signage, Internet, open houses, and more.
A Multiple Listing Service (MLS) is a cooperative arrangement where a group of brokers pool all of their listings and offer to compensate other brokers in the group if they produce a ready, willing and able buyer for a listed property. It is a proprietary marketing system that may only be accessed by its broker members who make their own exclusive listings available to other brokers and gain access to other brokers' listed properties as well.
In most markets brokers belonging to the MLS are required to file new listings with the MLS within a specific, fairly short period of time, usually 48 hours after they are obtained. Any member of the MLS can show and attempt to sell the property. Some MLS's contain virtually all types of properties including residential and commercial, while other may be restricted to one or the other of those property types.
With the wide spread of the Internet technology, today's MLS services offer their members additional information services such as instant access to information about the status of listed properties, mortgage loans, real estate taxes and assessments, municipalities and school districts. Much of this information can also be viewed on publicly accessible websites such as http://www.realtor.com/, though the information provided on such sites does not include all that is available to brokers through the MLS. Web based systems allow members to search and access listings from laptop computers, palmtops, and cell phones. Leads can be sent directly to REALTORS®' e-mail address, pager, and also to potential buyers. Needless to say, the Internet with its advantages of low costs, far-reaching and openness is having a tremendous impact on the real estate industry and has become a powerful tool.
The National Association of REALTORS® has played an important role in facilitating the establishment and operation of local or regional MLS systems throughout the United States. Founded in 1907, NAR has over 750,000 members in all 50 states, the District of Columbia, Puerto Rico, Guam and the U.S. Virgin Islands. Currently, there are about 1.3 million U.S. homes listed on NAR's web site http://www.realtor.com/. At that web site, a visitor can view a real property by entering a MLS ID#, State/City, Zip Code, or clicking on a navigation Map.
REFERRAL SYSTEM
In most states in the United States, it is illegal for a broker to pay a commission to anyone other than a salesperson licensed with the broker or to another broker licensed in the same state. However, this is not to be confused with referral fees paid between brokers in different state for leads. Referral fees are generally legal as long as both individuals are licensed in their respective states. The Real Estate Settlement Procedure Act regulates referral fees or "kickbacks."
SALES CONTRACTS
In general terms, a "sales contract" in real estate is a written agreement providing for the buyer's agreement to pay a specified sum in exchange for the designated property, subject to specific terms and conditions, accepted and signed by both buyer an seller. Real estate sale agreements are often required to have particular provisions specified by local or state law. Sales contracts provide for the eventual transfer of title, the legal right to ownership of land, to real property. The contract's purpose is to provide the rules governing the parties' rights and obligations during the time between the agreement to transfer real property and the actual transfer of title. The statute of frauds requires that contracts for the real estate be written to be enforceable. A proposed contract is an "offer" until it is accepted by both parties. The required elements of any valid real estate contract consist of (1) Names of the parties; (2) Description of the property; (3) Selling price and other materials terms of the sale; (3) Date for transfer of title to the property (5) Signatures of the parties.
COMMISSION
In the United States, real estate agents typically are paid on a commission basis, rather than on the basis of a salary. They get paid only after the property search is over, the contract negotiated and the transaction complete. The commission is usually divided between two brokers since most of the transactions involve two brokers, one that produces the buyer and the other that markets the property and otherwise assists the seller. Under the typical arrangement, the seller pays a commission to his agent, who then offers and pays a portion of that commission to the agent working for the buyer. The buyer commonly pays nothing to his agent directly. Listing brokers in the United States commonly receive a commission in the range of 5% to 7% of the sales price, but there are no standard or established%age and each agreement may be negotiated separately. Also, the listing brokers and agents typically split the brokerage fee with the agent working with or for the buyer.
ESCROW
Escrow is a legal device that assists in the completion of a transaction, including delivery of the deed to the buyer and the sale price to the seller. An escrow account or arrangement can be created by a separate contract or within the sales contract itself. Before the title to the real property can be transferred, a deed is delivered by the seller to the escrow agent, and the buyer delivers the sale price also to the escrow agent. When the escrow agent is satisfied that the deed and the sale price provided are acceptable, he delivers the deed to the buyer and the sale proceeds to the seller. He may first record the deed with the local government agency responsible for recording documents. The escrow fund is usually held by a service provider in an escrow account to protect the buyer's interests. Several states have created their own rules to regulate escrow services due to the complexity of escrow issues. For instance, some states require service providers, under certain circumstances, to pay interest on escrow accounts to mortgagors. Other states may have restrictions on the establishment and maintenance of escrow accounts such as how much can be held in an escrow account.
(Information provided by www.WorldProperties.com)