Upfront and Personal ...Meet Linda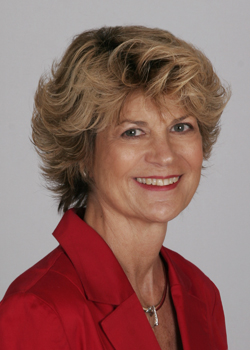 For as long as I can remember I have always wanted to be a professional career woman. My entrepreneurial career began at the early age of 14. On my 18th birthday I began a 10-year career with the Michigan Civil Service, starting as a typist and advancing myself to branch manager where I supervised 18-35 employees.
After working to the top in only 10 years, I now had a burning desire to have my own business and utilize all the clerical, management skills and experience I had just acquired. My former husband and I were involved at that time with building and developing condominiums & single family homes. I participated in acquisitions zoning, roads, approval of condominium documents, water, sewer, model center sales and trouble shooting before and after the sale. It was a natural transition to acquire my real estate license. My involvement in the construction business brought in-depth understanding that I still use to this day.
Because I believe in performing my services at the highest possible level, I continually strengthened my career by acquiring numerous designations available to a residential real estate agent. In addition to completing many real estate studies, I have added many courses in Psychology, Counseling, Negotiating, Marketing and Communications.
I strongly believe in giving back, and therefore continually hold leadership roles in my community. This community participation has given me much insight as to what is available for newcomers needing to "get connected" in their new surroundings.
In June of 1994 I purchased a 43 year old home; completely gutted it; and made it new. I did over $80,000 worth of improvements. It was a labor of love. In addition, it brought to me a new knowledge base of what is involved with re-modeling homes. It was quite a change, since prior to that I had been a confirmed condominium dweller for 15 years.
In 1994 I met my husband, friend and partner – Stafford. A special man who shares common values and beliefs; who respects and treats people fairly and who looks at problems as only issues needing new solutions.
My career in real estate energizes me and continually provides for me a huge circle of friends – what better reward can you ask for. For fun, I enjoy my community volunteerism and activities, gardening, music and quiet times talking with my husband.
So when you decide that you'd like to buy or sell a home in the Sarasota, Siesta Key, Longboat Key, St Armands Circle, Lakewood Ranch & Bradenton areas, please contact us.