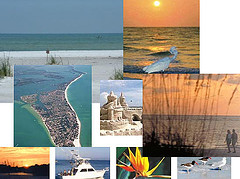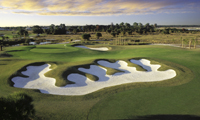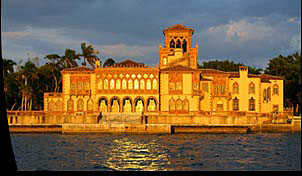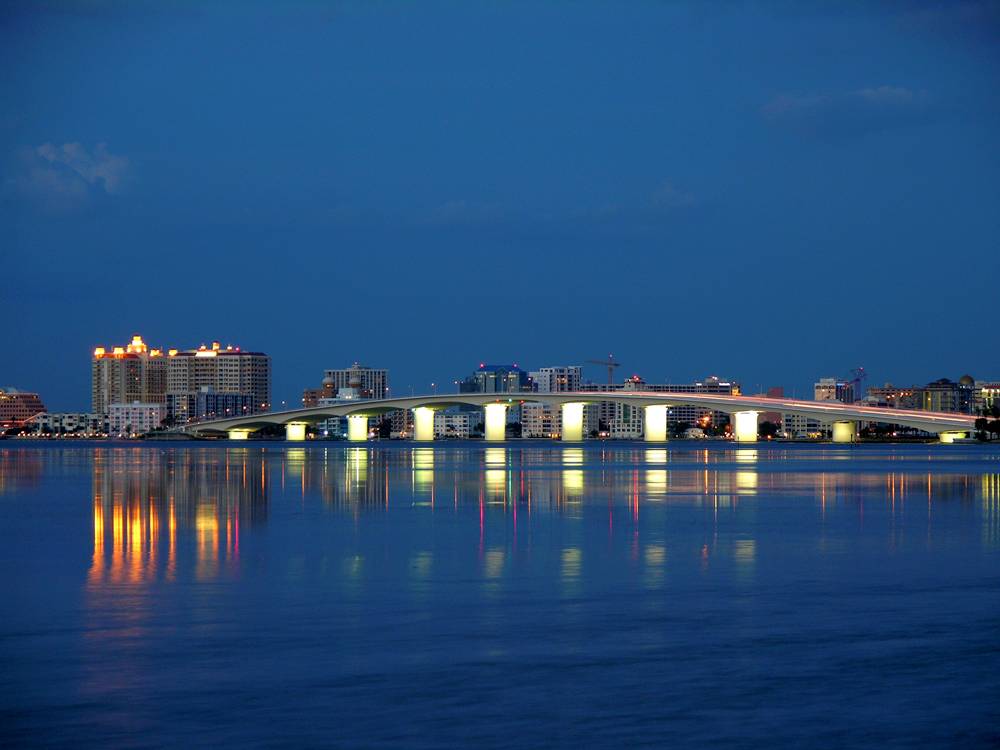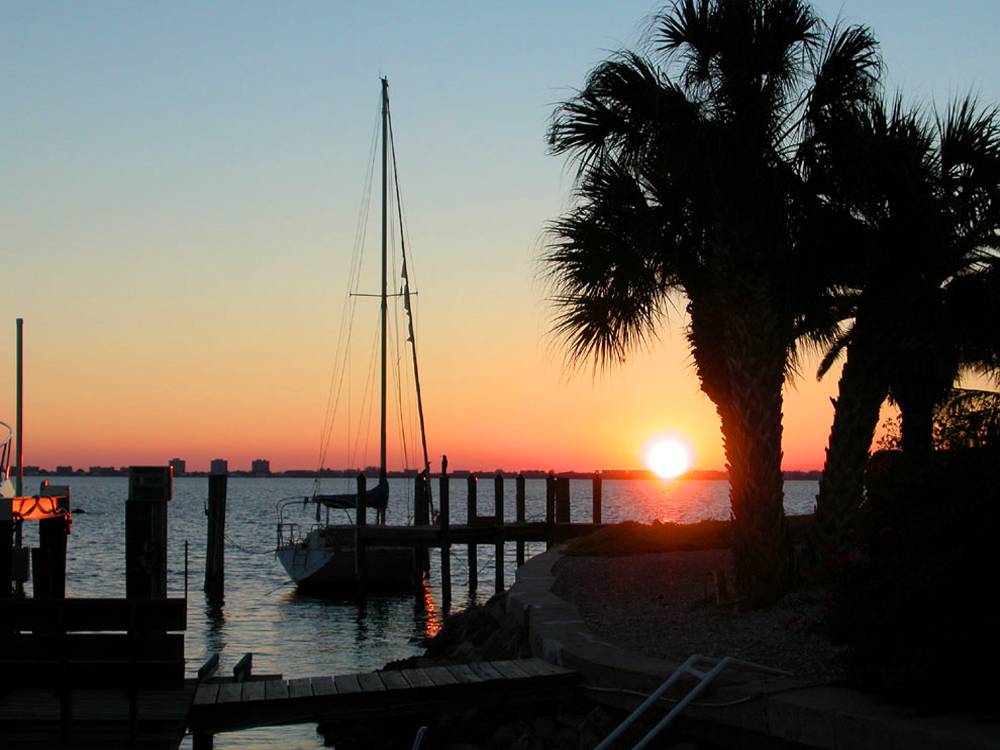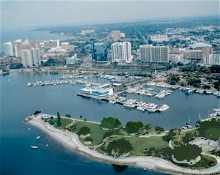 White sand beaches, sophisticated arts, world-class shopping, five star resorts, country clubs of distinction, legendary fine dining and community events coupled with the areas natural beauty and year-round good weather are just a few reasons that Sarasota ranks among the nations 15 most livable communities, according to Money Magazine. Located on South West Florida's Suncoast, the Sarasota area is a paradise unto its own.
Here are some Great Neighborhoods that we would like to bring to your attention. To name a few they include Bird Key, Casey Key, Lakewood Ranch, Lido Key, Longboat Key, Osprey, Palmer Ranch, Sarasota, Downtown Sarasota, Siesta Key, St. Armands Circle and University Park. There are many more but this will give you a good sampling of our fabulous neighborhoods.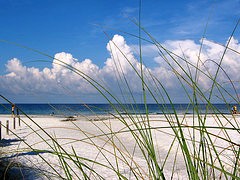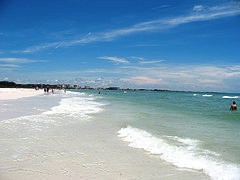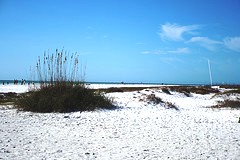 Siesta Beach makes it to No. 1 on Dr. Beach" List
Siesta Key Beach is known for powdery White Sands
made of 99% Pure Quartz.
Those who live and vacation in Sarasota, Fla., have long recognized Siesta Key Beach as a natural treasure. Now the rest of the world was let in on the secret when Dr. Stephen P. Leatherman, aka 'Dr. Beach,' named Siesta Key Beach 'America's Best Beach' as part of his annual list of America's top 10 Beaches. Coastal expert Dr. Leatherman is Director of Florida International University's Laboratory for Coastal Research.
Siesta Key Beach, an eight-mile-long, crescent-shaped barrier island in the Gulf of Mexico, is known for its powdery white sand, which is comprised of 99 % pure quartz and stays relatively cool, no matter how high the temperature rises. The beautiful blue-colored water is clean and clear, making it so inviting to bathers and swimmers. The beach is hundreds of yards wide, attracting volleyball players and beachcombers as well as those who just want to find their place in the sun. Waves at Siesta Beach are normally measured in inches and the beach gradually slopes into the Gulf waters, making it a very safe area for children. Siesta Key Beach also attracts visitors and locals with its laid-back ambiance; a wide array of bars, restaurants and shops; and accommodations ranging from casual to luxurious.
Dr. Leatherman, Director of Florida International University's Laboratory for Coastal Research, has selected the Top 10 Beaches annually since 1991. Fifty criteria are used to evaluate beaches, which include water and sand quality as well as safety and environmental management. According to his website, 'His annual list of America's Top 10 Beaches is to the travel and tourism industry what the Oscar is to the movie industry.'
Will Siesta Key Beach rank # 1 next year? Not likely! Once a Beach makes it to the top spot, it is retired from consideration in future years, he said. Leatherman added that designation as the country's No. 1 Beach usually brings as much as a 20% bump in tourism.
Sarasota and her string of eight islands are located along Southwest Florida's Gulf Coast between Tampa and Ft. Myers. Sarasota and Her Islands is comprised of Sarasota, Longboat Key, Lido Key, St. Armands Key, Manasota Key, Siesta Key, Casey Key, Englewood, Nokomis, North Port, Osprey and Venice. In addition to sandy beaches, Sarasota and Her Islands also offer numerous cultural and ecological attractions.
---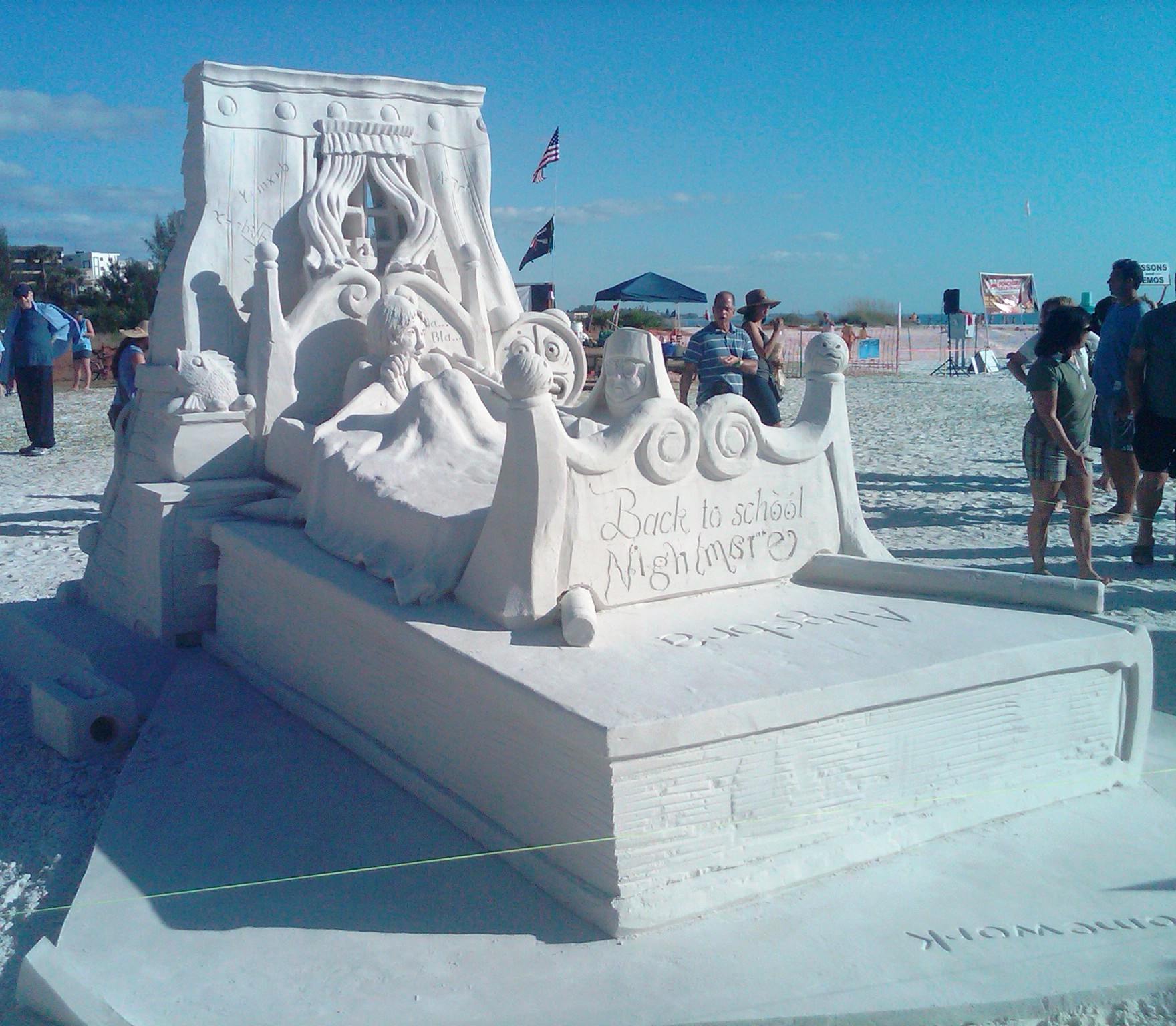 Crystal Classic Master Sand Sculpting Competition on Siesta Key
Founded in 2010, this competition provides fun for the whole family! In only 24 sculpting hours (spanning the four day event), the master sculptors create sand master pieces, some over 10 feet tall and transform the always beautiful Siesta Beach into an outdoor art gallery. The Crystal Classic connects the arts and the beach in ways never before seen in Sarasota. In 2013 this event proudly welcomes 20 of the world's top master sand sculptors who travel to Siesta Beach from all over the world, representing Canada, Czech Republic, Italy, Latvia, Mexico, Poland, Germany and the US.
The next competition will be November 14-18, 2014 and will include Quick Sand Contest - an exciting 10 minute contest not only demonstrates the skills of the sculptors, but also their ability think and sculpt quickly.
---
BENDERSON SARASOTA ROWING

For the first time in more than 20 years, the World Rowing Championships will be held in the US and Sarasota's Nathan Benderson Park has been selected to host the 2017 World Rowing Championships. This event is expected to attract more than 1,000 Olympic-caliber athletes from more than 70 countries. An estimated 40,000 spectators are expected to attend the event.
The opportunity for Sarasota-Bradenton to partner with US Rowing to host the World Championships will further develop rowing interest around the country. The US has more than a quarter of a million rowers competing both domestically and internationally.
The Park will also be home to numerous other Paddle Sport Competitions, from Dragon Boats to Canoe and Kayak Races, as well as Triathlon and Cross Country Events. This unique 600 acre Park provides the public to a 500-Acre Lake.
---
NIK WALLENDA: King of the High Wire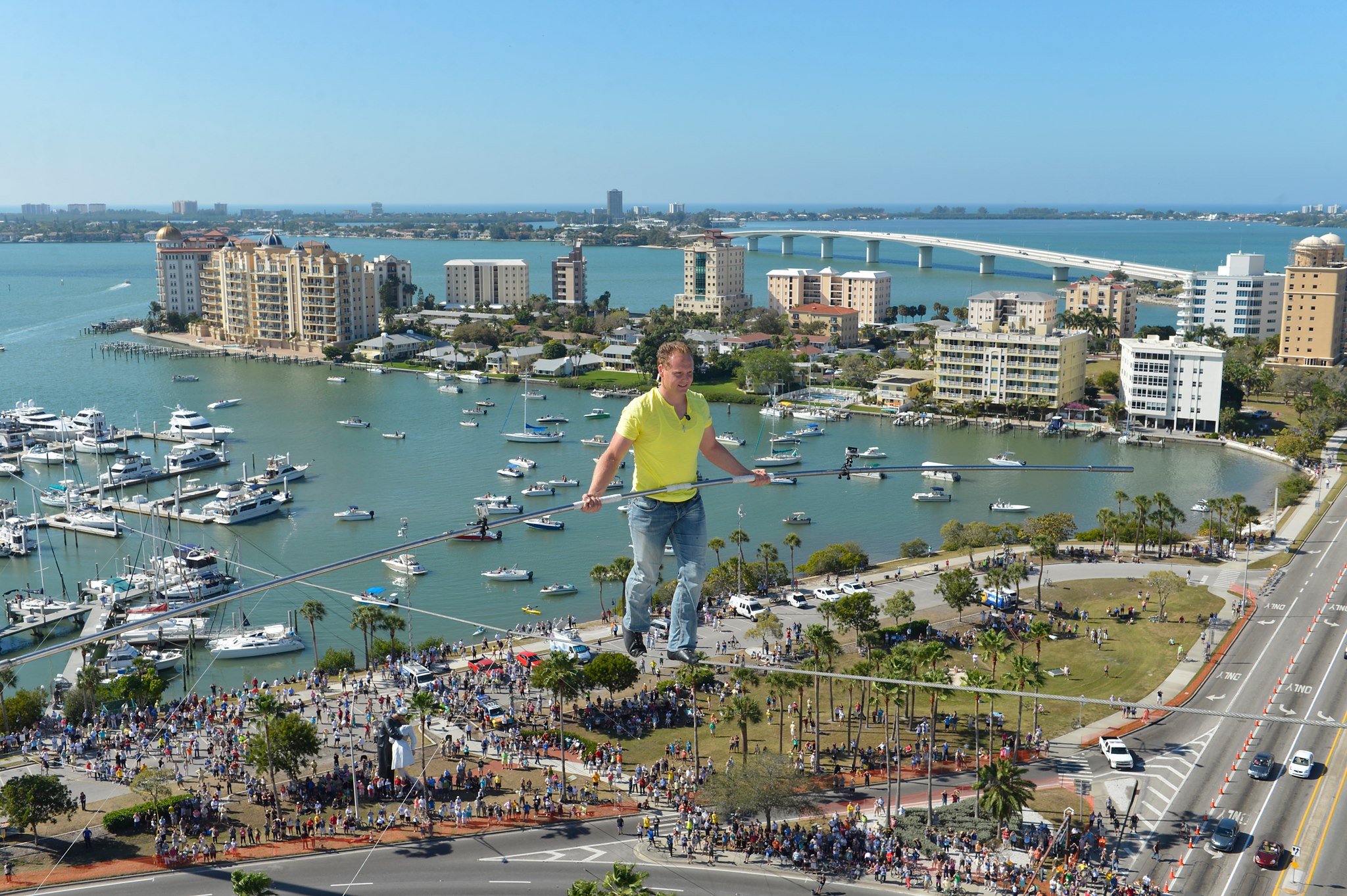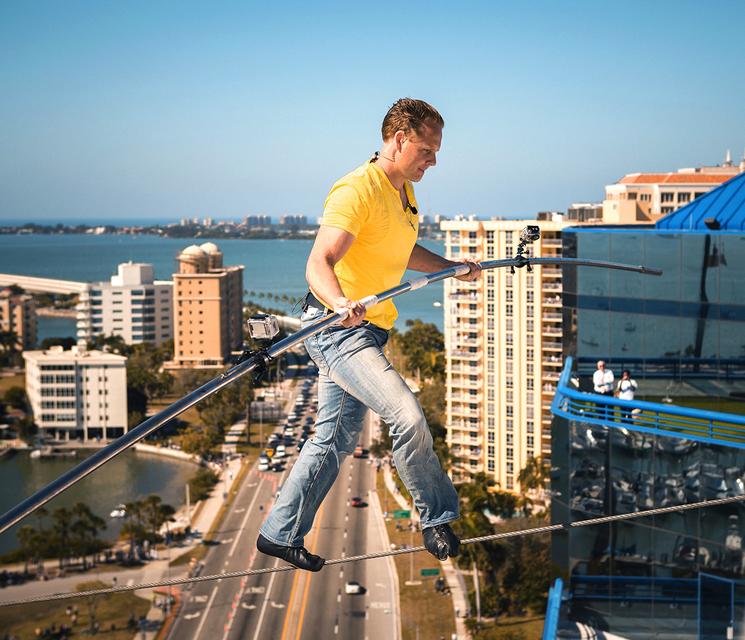 Sarasota native and world famous aerialist Nik Wallenda tightrope walked across Downtown Sarasota on January 29, 2013. Nik Wallenda is a seventh-generation member of the Flying Wallenda's Family. Currently Wallenda holds 7 Guinness World Records and received the Ringling's Circus Celebrity Award. He is Sarasota's hometown hero! Click Here to view the You Tube Video.